Die Jacqueline Waffeln are organic, original and homemade Liège waffles. Our ingredients come mostly from Berlin and Brandenburg as we want to support local farmers. We do love nature, that's why we get around by cargo-bike. Find our well-designed waffle bike at any markets, private or public events in Berlin!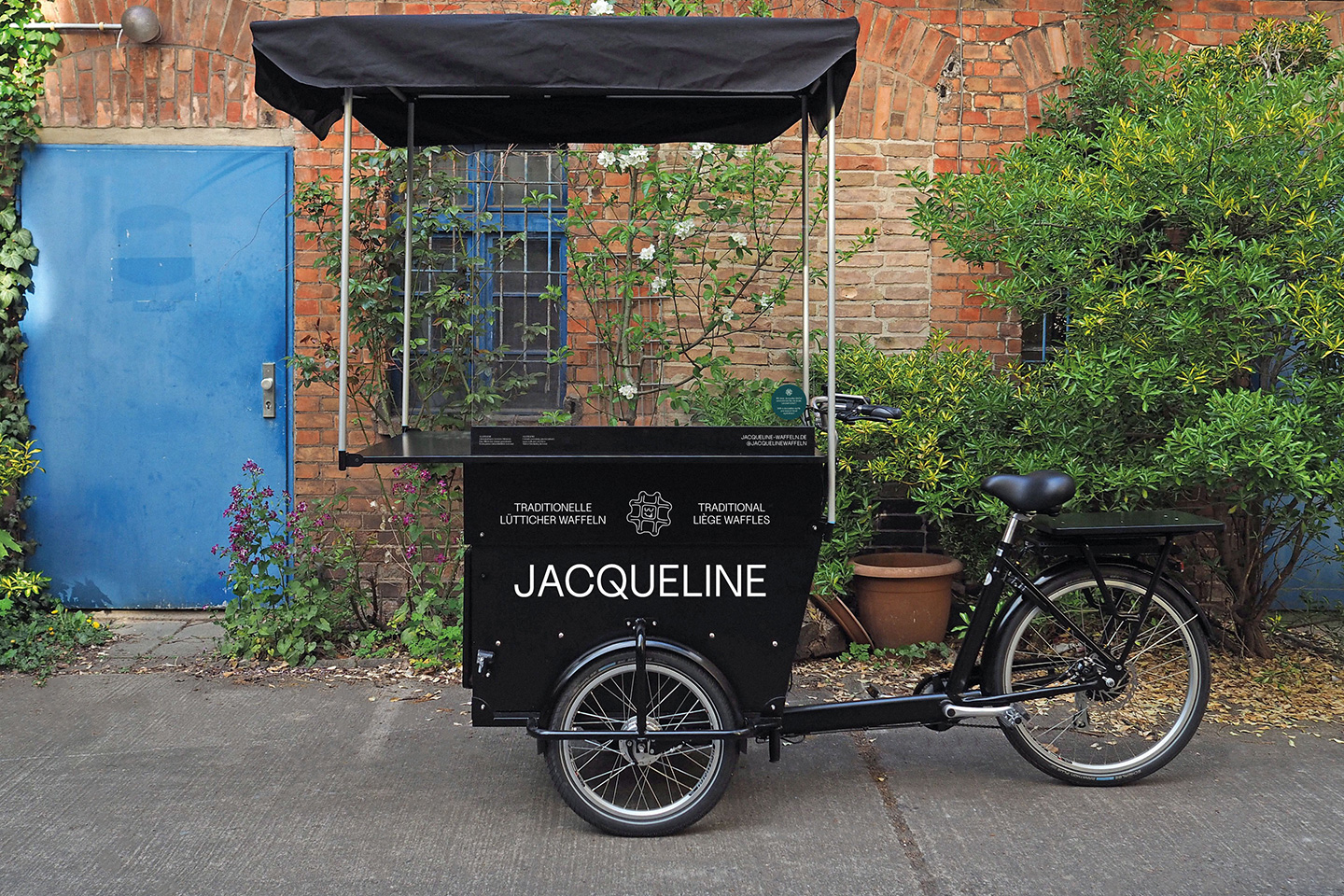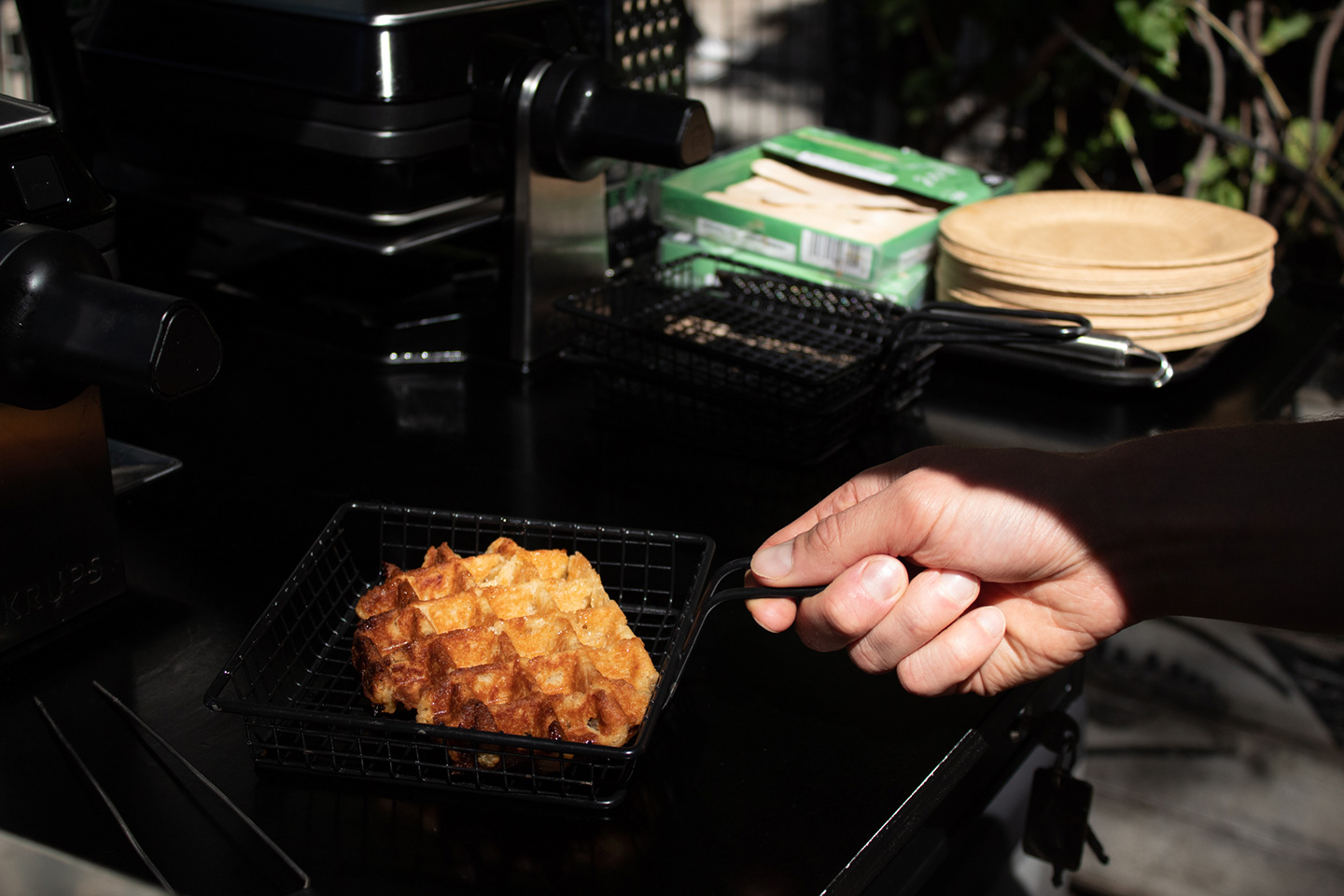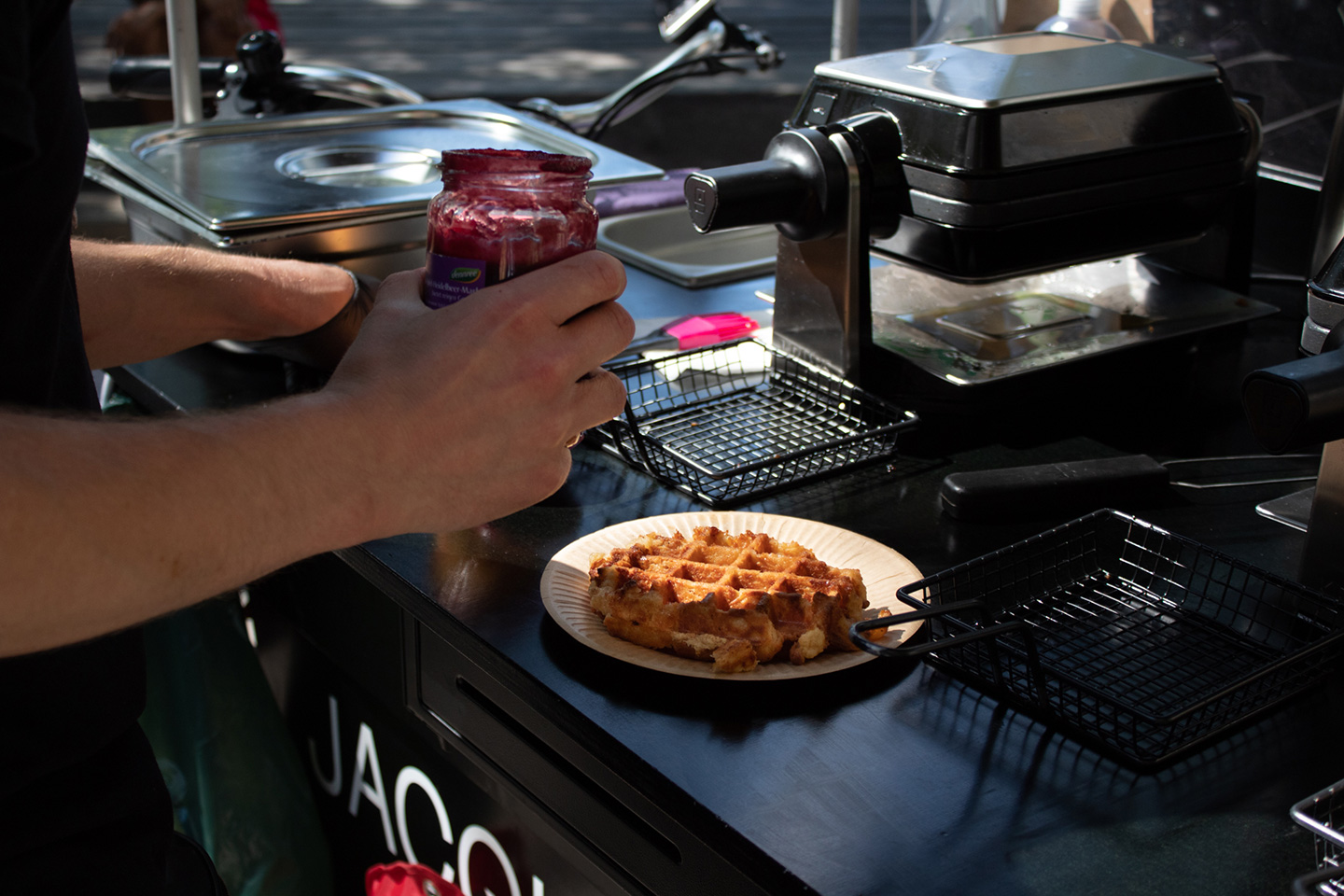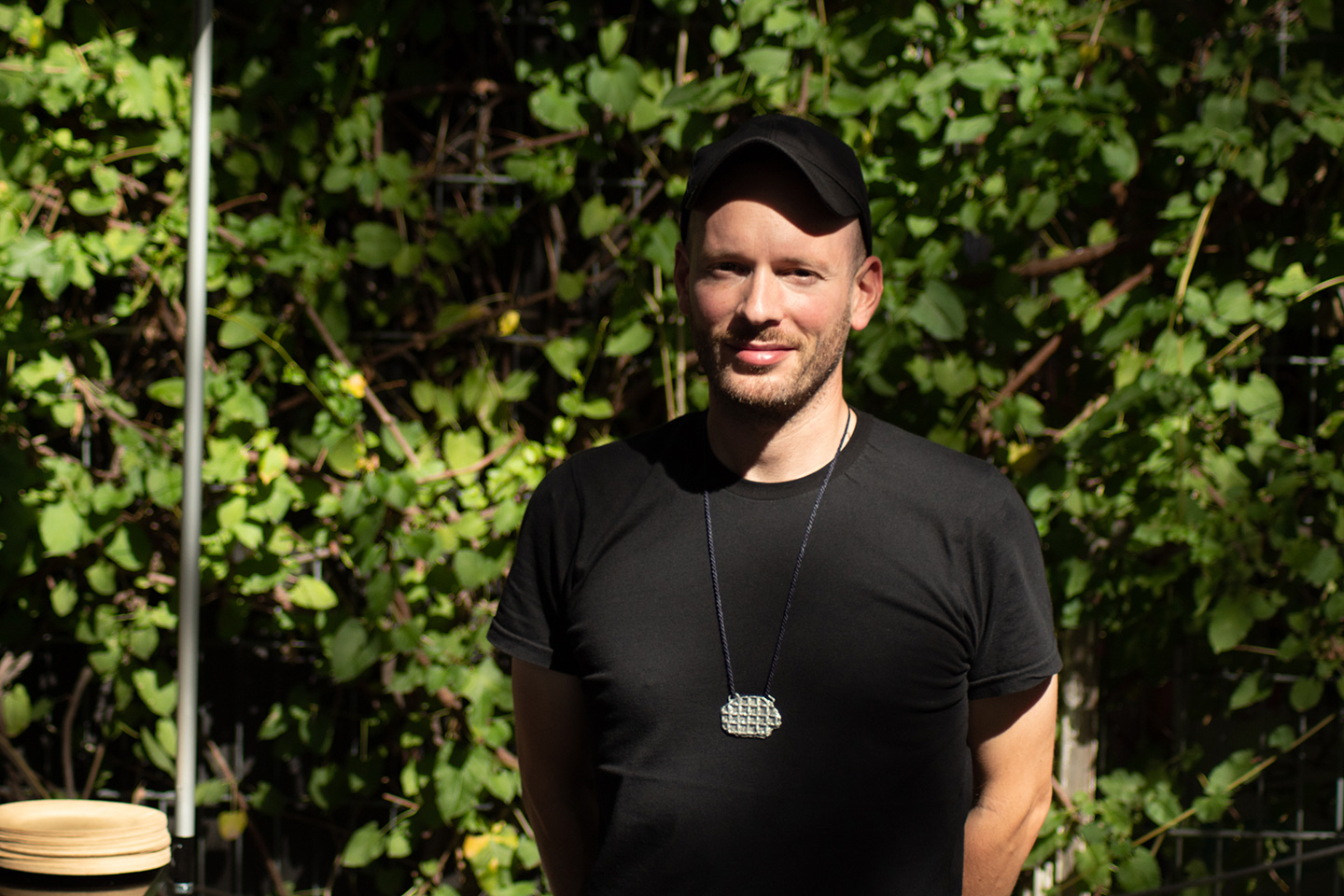 Waffles
Jacqueline waffles are the traditional Liège waffles. They are made by a true representative of Liège waffles who sticks to an old and authentic recipe. Do you know that Liège waffles are thicker, rounder and crispier than regular waffles? We made them with organic pearl sugar directly imported from Belgium. This kind of sugar caramelizes itself which gives that unique taste! Besides original waffles we also offer various toppings like organic fruit mousses and organic chocolate.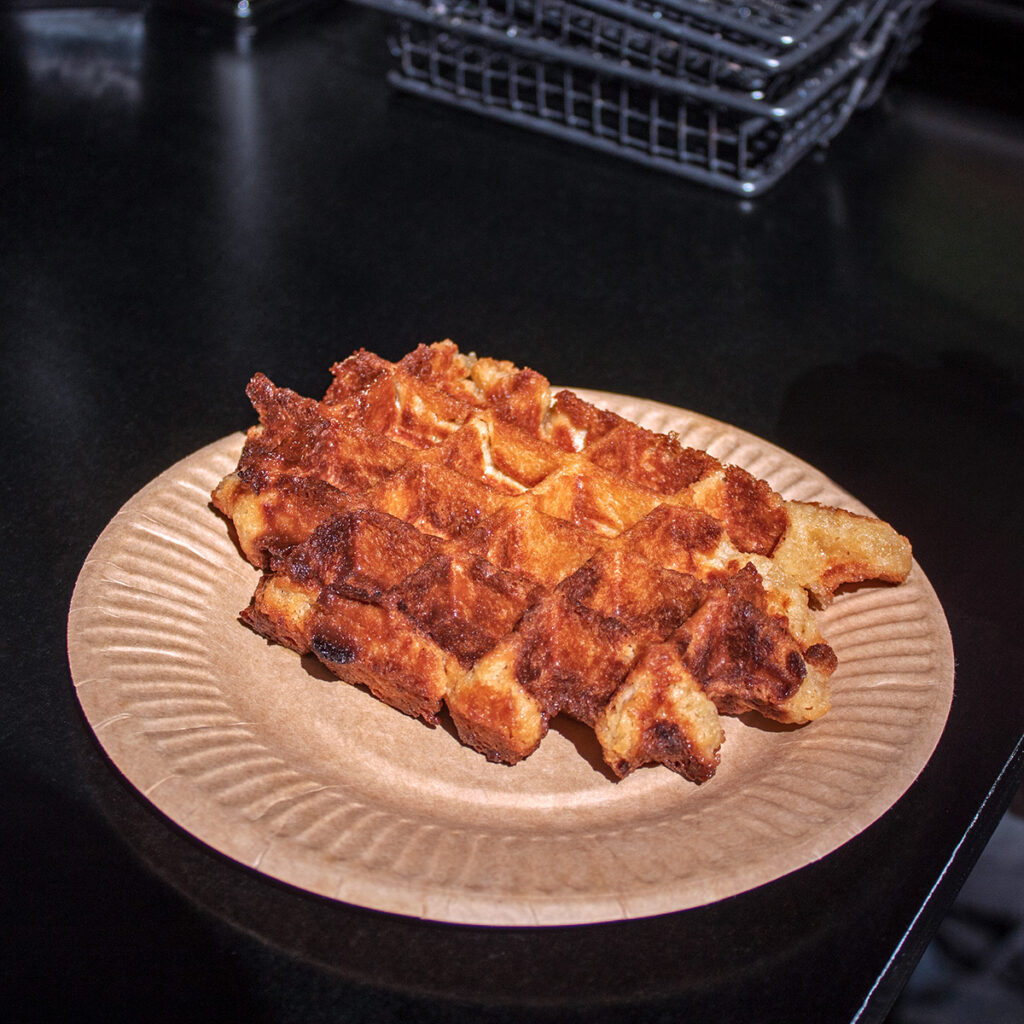 Nature
The traditional Liège waffle with bio pearl sugar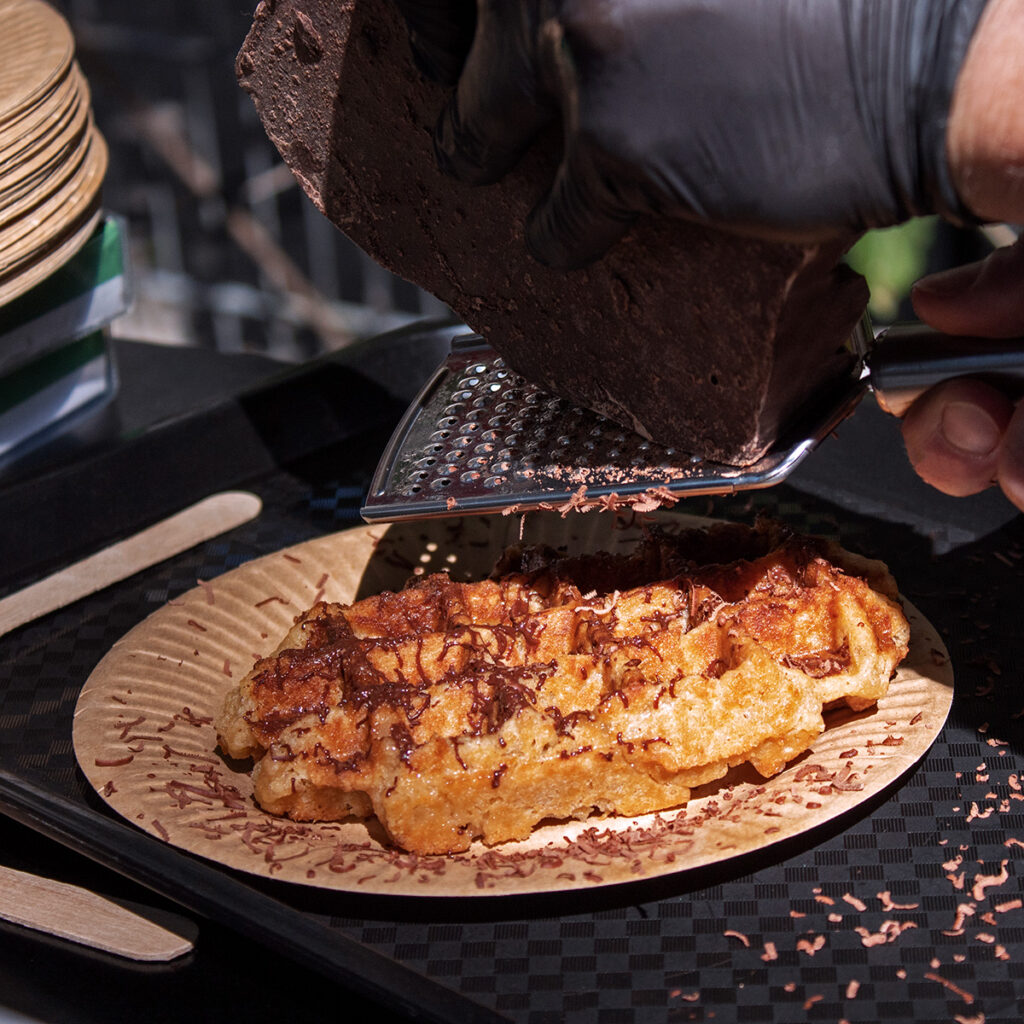 Chocolate
The Liège waffle with pieces of organic chocolate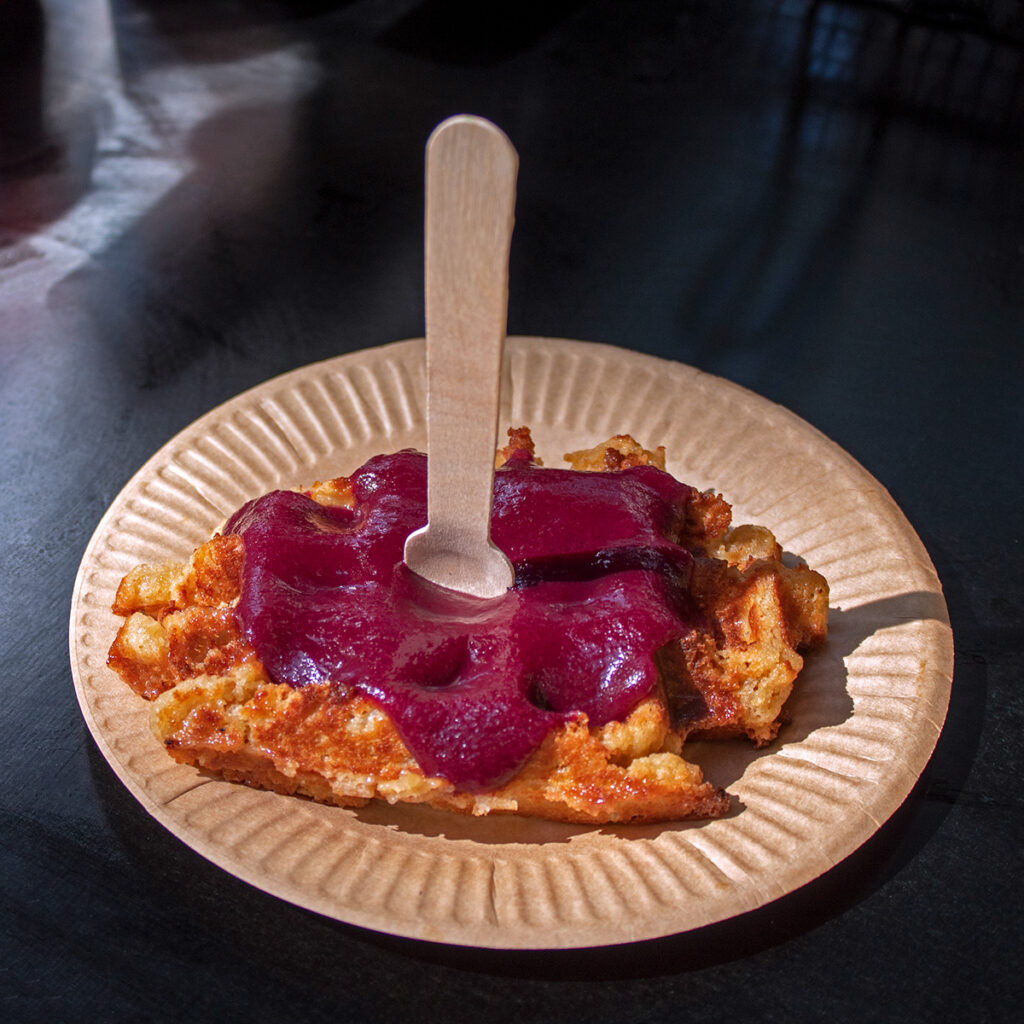 Fruit mousse
The Liège waffle with organic apple, mango, apricot, blueberry or banana mousse
Locations
Our waffle bike is very unusual. It was designed by Martin Fenske, who was nominated for the German Design Award 2022. The bike has its own water system, a refrigerator, a small roof and only needs electricity on site! We use waffle machines to bake the dough in front of you so everyone can enjoy that really good smell!
Our next dates:
Contact
If you want to contact us or book Die Jacqueline Waffeln (bike and waffle's catering service) for an event: